Choosing Your Topic
Choose an example website on the home page.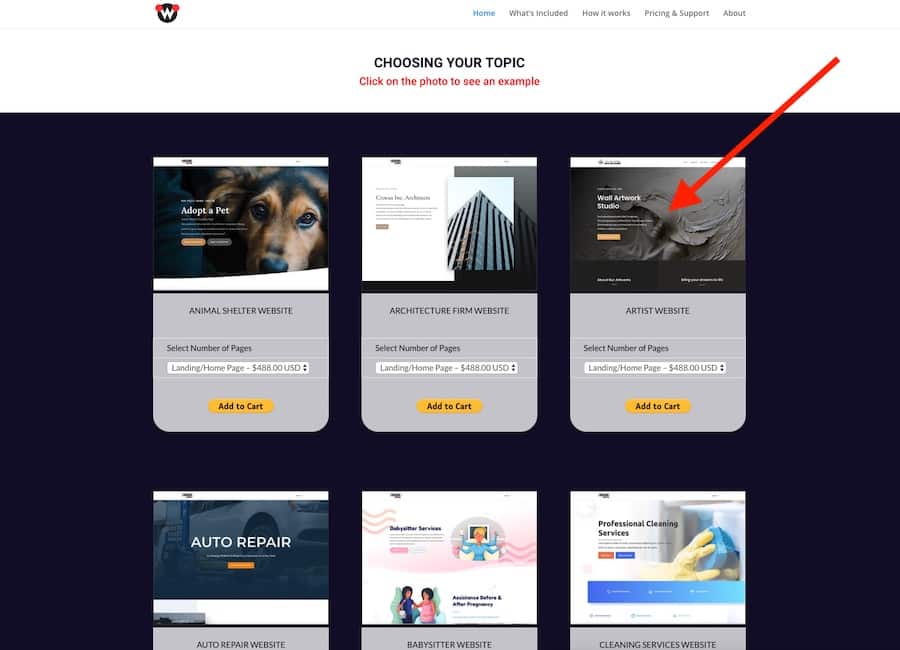 Prepare content of the website
Write headlines and texts (the number of words in the headings should roughly match the example you selected),
prepare photos (large sizes for the whole screen – a minimum width of 1920 pixels, the rest of the picture must be less than 800 pixels in width). If you don't have a photo, we will do it for you (price $100 page)
A link to a video on YouTube (if any),
Links to your social media pages may be added
Email and advertising phone number.
Make a payment:
Website Design – $488 (5-6 Days)
Each New Page – $200 (2-3 Days)
Send us all the information for the website you prepared (iwebiwebdesign@gmail.com, specify the name of the website and page).
Get your website ready
After 5-7 days you will receive a link to your website.
If adjustments are necessary you can send us additional content or we'll fix any errors that you may find. The changes will be made within 72 hours free of charge.
All subsequent changes – $100/page